2016 Prime Cuts Baseball Personal Box Break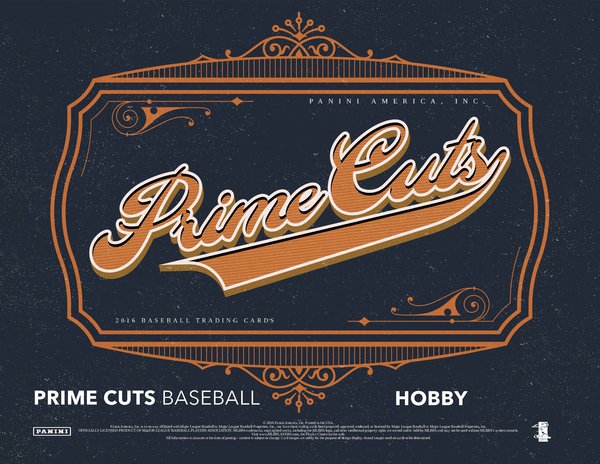 2016 Prime Cuts Baseball Personal Box Break
Look for on-card autos of 2016 rookies including, dual and triple swatch versions.
2016 Prime Cuts features a large base set including 3 on-card autographs, 5 material cards and 4 other autographed cards.
Find legends like Babe Ruth, Lou Gehrig, Roberto Clemente and Ty Cobb in the Base, Icons, Biography, Timeline and Combo Player Materials.
Booklets include Rookie Autographs Jumbo Material, Rookie Autographs Silhouette Combo Materials, Prime Six Signatures and Prime Eight Signatures.
Each 5 box inner case features either a cut signature or booklet.