2017 Gold Rush Autographed Football Jerseys Full Case Random Teams #3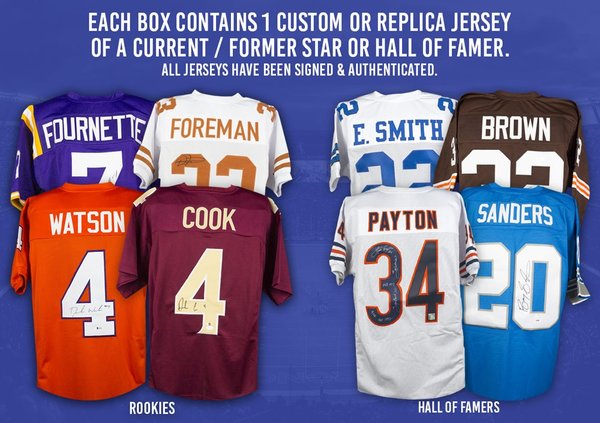 2017 Gold Rush Autographed Football Jerseys Full Case Random Teams #3
32 Teams
If a player is in a college jersey and has played in the NFL, we goto their current team first, majority of career second, team they last played with or retired with third, random if further than that.

Multi player jerseys with more than one team represented will be random between those teams.
Configuration:
1 autographed jersey per box.
6 boxes per case.
Each box contains 1 custom or replica jersey of a current / former star or Hall of Famer.
All jerseys have been signed & authenticated.
Also look for multi-signatured jerseys!