2017 Tristar Odyssey Baseball Full Case Group Break Hit Draft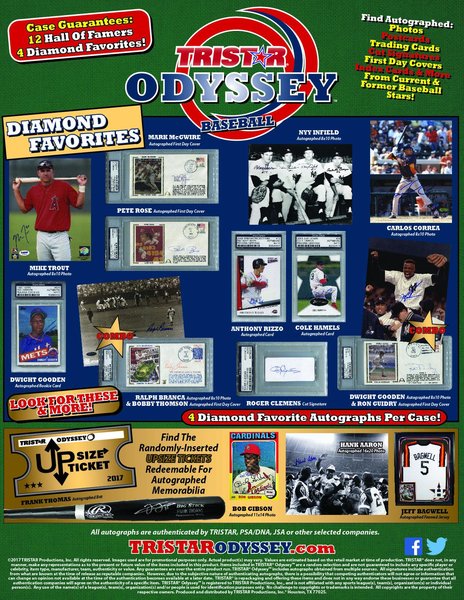 2017 Tristar Odyssey Baseball Full Case Group Break Hit Draft
Once all 16 spots are sold, we will break the product and do a random for the draft order. Each person will receive one guaranteed hit and they will draft in order!
This was extremely limited to just 75 cases!
Configuration:
1 item per envelope.
16 envelopes per case.
Only 75 cases being produced!
16 envelopes per case.
12 HOF per case
4 Diamond Favorites per case
Find the randomly-inserted Upsize Tickets, redeemable for autographed memorabilia.
Find autographed:
Photos
Postcards
Trading cards
Cut signatures
First day covers
Index cards & more

All from current and former baseball stars!