2018 Gold Rush Autographed Football Jerseys Full Case Random Teams #2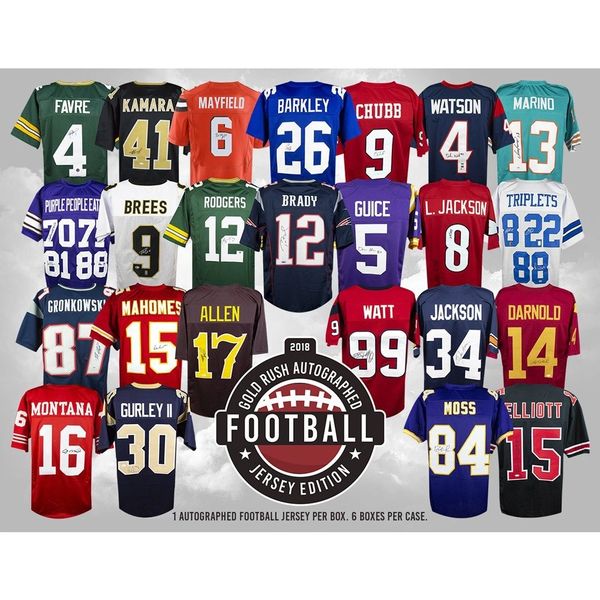 2018 Gold Rush Autographed Football Jerseys Full Case Random Teams #2
https://steelcityscoop.com/wp-content/uploads/2018/06/18GRauto-FB_checklist.pdf

2018 Gold Rush Autographed Football Jersey Edition! Each box contains (1) custom, replica, or authentic jersey. All jerseys have been signed and authenticated.
Look for some veterans of the gridiron including:
Tom Brady
Joe Montana
Aaron Rodgers
Dan Marino
Brett Favre
Jerry Rice
Troy Aikman
and more!
Also be sure to look out for these awesome rookie jerseys including:
Josh Allen
Saquon Barkley
Bradley Chubb
Sam Darnold
Minkah Fitzpatrick
Derrius Guice
Lamar Jackson
Derwin James
Kerryon Johnson
Baker Mayfield
Da'Ron Payne
Calvin Ridley
and more!