2020 National Treasures Collegiate Football Hobby Box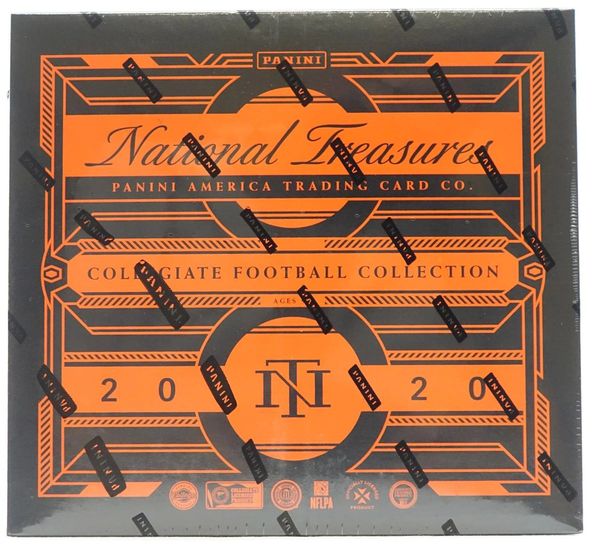 2020 National Treasures Collegiate Football Hobby Box
Configuration: 1 pack per box. 8 cards per pack.

PRODUCT HIGHLIGHTS
- Super-premium Bowl, Conference, and Championship Logo patches can be found in College Silhouette Signatures, Rookie Silhouette Signature and Combo Player Signature Booklets!
- Chase on-card autographs in College Material Signatures, College Silhouette Signatures and Team Logos of this year's loaded rookie class
- Look for unique autographs, featuring player nicknames in Notable Nicknames and team mantras in Team Slogan Signatures
- One of the most sought-after sets in National Treasures, College Material Signatures features beautiful on-card autographs paired with oversized prime swatches
- Each box features 6 autograph/memorabilia cards!

BOX BREAK:
- 6 Autographs/Memorabilia Cards
- 1 Base/Parallel
- 1 Other